Diese Veranstaltung hat bereits stattgefunden.
Bodies:On:Live | Magdalena:On:Line
24. Juni 2021

-

26. Juni 2021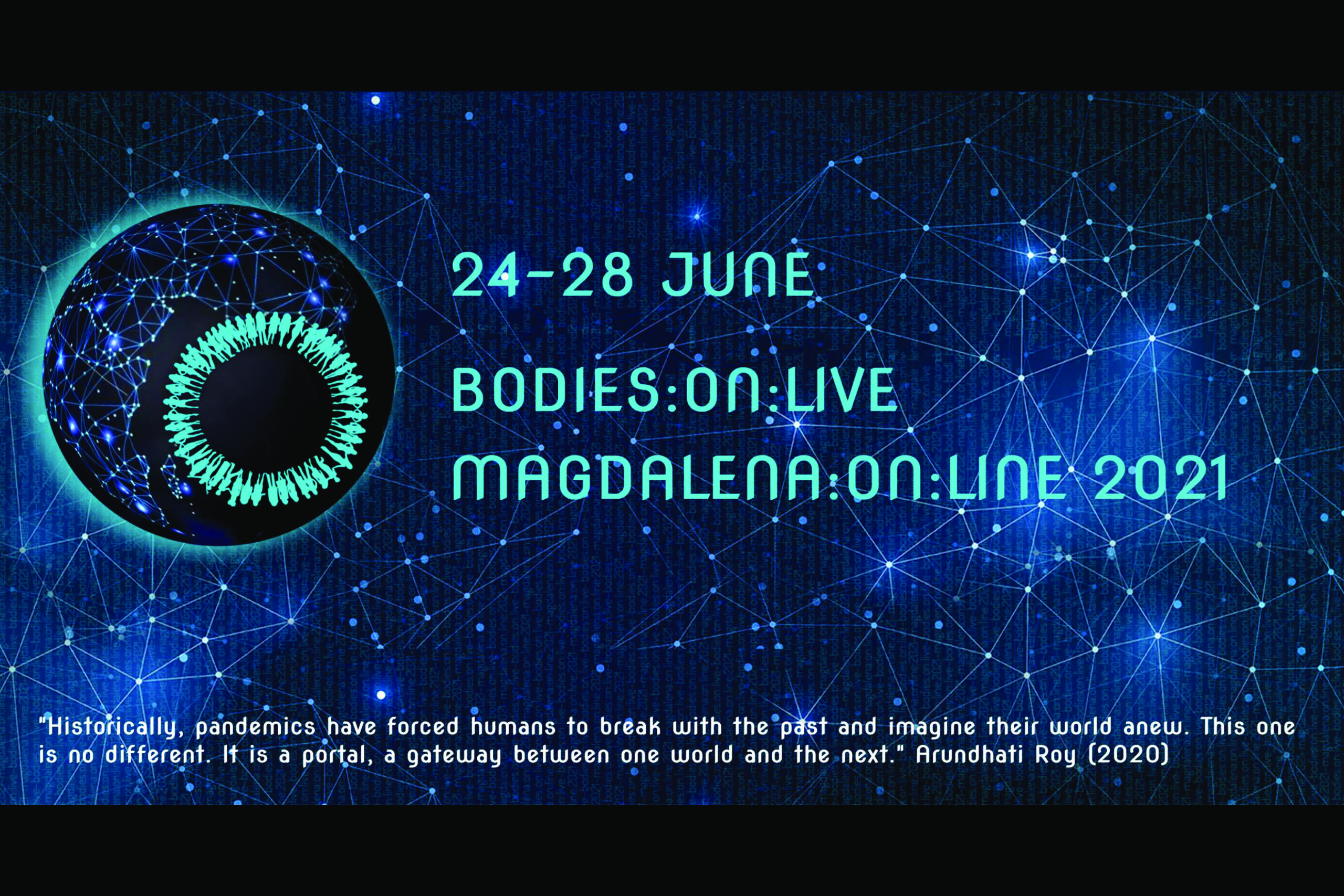 Mobilise/Demobilise, das EU-Projekt von UpStage, Schaumbad – Freies Atelierhaus Graz und Teater InterAkt (SE) wird im Rahmen des Magdalena-Festivals online als Work in Progress vorgestellt: Donnerstag 24.6. um 21:00 Uhr auf

https://onlinefestival.themagdalenaproject.org/mobilise-demobilise-1/
Schaumbad-Team: Katharina Aschauer, cym, Alexandra Gschiel, Eva-Maria Gugg, Johanna Hierzegger, Doris Jauk-Hinz, Anita Hofer, Rebecca Hofer, Elke Murlasits, Keyvan Paydar, Martin Pobitzer, Eva Ursprung und Helen Varley Jamieson.
Bodies:On:Live – Magdalena:On:Line is the first online Magdalena festival; it continues the Magdalena tradition of international festivals that have, for over three decades, brought together women theatre and performance makers in intense, nourishing, physical encounters.
In the current global context, Bodies:On: Live offers an online space for the evolution of this tradition, inviting embodied practitioners, those who are experienced in performing online and those new to the field. The programme of engaging and inspiring work will be accessible via the internet to international participants and audience.
Bodies:On:Live calls us together to explore the online space, to keep our encounters alive and inclusive; and to ask, what is the way forward? How will our live, embodied artistic practice be transformed and continue to engage and inspire us in the online space? What happens to theatre when bodies are distant, when here is also there?
Full programme details can be found on the festival website:
(use the time converter links on each event's page to find your local time):
https://onlinefestival.themagdalenaproject.org/program/
Pre-Festival workshops programme, 5-24 June:
https://onlinefestival.themagdalenaproject.org/workshops/