Diese Veranstaltung hat bereits stattgefunden.
T.V. to See the Sky
21. Juni 2021 @ 14:42

-

22. Juni 2021 @ 14:42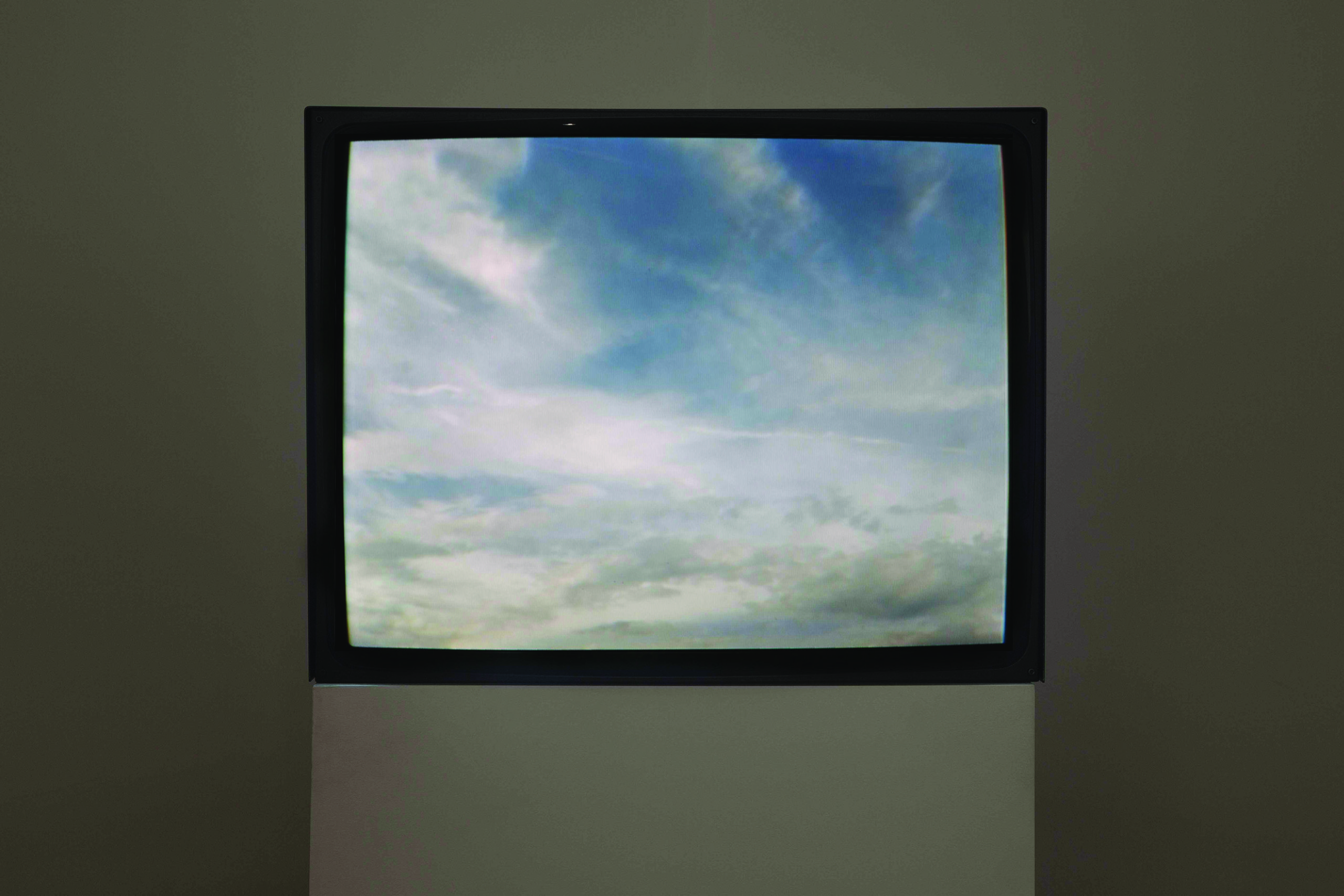 Inspiriert von Sky T.V. von Yoko Ono

Beginnend mit dem Sonnenaufgang in Los Angeles um 5:42 Pacific Standard Time (14:42 MESZ) streamt das Schaumbad zur Sommersonnenwende 24 Stunden lang den Himmel über Graz. Die Installation im Ausstellungsraum ist nach Maßgabe der Covid-19 Bestimmungen in diesem Zeitraum geöffnet.
Diese Aktion ist inspiriert von Yoko Onos zweiter Konzeption von SKY T.V., entworfen 1967 für die Lisson Gallery. Sie beschrieb das Projekt als "einen Fernseher, um einfach nur den Himmel zu sehen. Verschiedene Kanäle für verschiedene Himmelsrichtungen, high-up sky, low sky etc." SKY T.V. 1966 (Möbelstück) war eine Videoskulptur, die Ono als "Videoüberwachungsanlage" beschrieb, "aufgestellt in der Galerie, um den Himmel zu betrachten". Gesendet wurde eine Live-Videoübertragung des Himmels über dem Gebäude, in dem die Arbeit installiert war – eine Möglichkeit, den Himmel ins Innere zu bringen, selbst wenn ein Raum keine Fenster hat.
Unter Zusammenarbeit mit Yoko Ono werden das Getty Research Institute und das Feminist Center for Creative Work einen 24-Stunden-Videostream des Himmels über Zoom präsentieren. Ein Netzwerk von internationalen Institutionen wird sich an der Live-Übertragung des Himmels an die Zuschauer zu Hause beteiligen.
In einer Zeit der tiefgreifenden Revolution und Reflexion, einer Zeit eingeschränkten Reisens, aber großer Sehnsucht nach Verbundenheit, wollen wir uns Onos Anrufung des Himmels als Raum der generativen Möglichkeit und Erneuerung sowie als Territorium außerhalb der Reichweite von Kapital und Eigentum anschließen.
Die Veranstaltung findet am 21. Juni 2021 statt, zeitgleich mit der Sonnenwende und der Erdbeermondfinsternis (20.-24. Juni). Alle sind eingeladen, in diesem Zeitraum eigene Fotos des Himmels auf social media mit dem hashtag #tvtoseethesky zu posten!
Teilnahme via Zoom: https://zoom.us/webinar/register/WN_SRK9XUXLSQOd0lQi35yWWQ
Weitere Infos: http://blogs.getty.edu/iris/
Participants include:
Albertinum (Dresden State Art Collections), Dresden, Germany
Alice Yard, Port of Spain, Trinidad and Tobago
Art Exchange, Colchester, UK
Artpool Art Research Center, Budapest, Hungary
Artsonje, Seoul, South Korea
Asia Art Archive in America, India & Hong Kong
Asian Art Museum, San Francisco, US
Associação Cultural Videobrasil, São Paulo, Brazil
British Antarctic Survey, Halley Research Station, Antarctica
Casa de la Cultura Tijuana, Mexico
Castello di Rivoli, Turin, Italy
Centre Pompidou, Paris, France
Collaborative Cataloguing Japan, Philadelphia, US
Contemporary Calgary, Canada
Cummer Museum of Art & Gardens, Jacksonville, US
Dashboard US, Atlanta, US
Feminist Center for Creative Work, Los Angeles, US
Gallery Trax, Yamanashi, Japan
Getty Research Institute, Los Angeles, US
Greenland National Museum and Archives, Nuuk, Greenland
Group Locale, Tunis, Tunisia
Hirshhorn Museum, Washington D.C., US
Honolulu Museum of Art, Hawaii, US
Houston Center for Photography, Texas, US
Hyde Park Arts Center, Chicago, US
Interstitial Press, Australia
Japanese American National Museum, Los Angeles, US
Kunsthalle Bern, Switzerland
Kunsthalle Düsseldorf, Germany
Louisiana Museum of Modern Art, Humlebaek, Denmark
M+, Hong Kong
Malmö Könsthall, Sweden
Mori Art Museum, Tokyo, Japan
Morris and Helen Belkin Art Gallery, Vancouver, Canada
Museo de Arte Carillo Gil, Mexico City, Mexico
Museo de Arte Contemporáneo de Puerto Rico, San Juan, Puerto Rico
Museo Nacional de Bellas Artes, Buenos Aires, Argentina
Museo Universitario de Arte Contemporáneo, Mexico City, Mexico
Museum of Art & Design, San José, Costa Rica
Museum of Contemporary Art Tokyo, Japan
Muzeum Sztuki Łódź, Łódź, Poland
National Gallery Singapore
Phoenix Art Museum, Arizona, US
Rangi Gallery & ARK Artist Residency Program, Dar es Salaam, Tanzania
Recess Art, Brooklyn, US
Reykjavík Art Museum, Reykjavík, Iceland
Rice Brewing Sisters Club, Anseong, South Korea
SALT, Istanbul, Turkey
San Francisco Museum of Modern Art, San Francisco, US
Schaumbad – Freies Atelierhaus Graz, Austria
Singapore Art Museum, Singapore
Taiwan Contemporary Culture Lab, Taipei City, Taiwan
Tate Liverpool, Liverpool, UK
TEOR/éTica, San José, Costa Rica
The Museum of Modern Art, New York City, US
The Pushkin State Museum of Fine Arts, Moscow, Russia
Tselinny Center of Contemporary Culture, Almaty, Kazakhstan
Wali Chafu Collective, Nairobi, Kenya
Womanifesto in Sydney, Australia; Udonthani, Thailand & Baroda, India
Zeitz Museum of Contemporary Art, Cape Town, South Africa
Foto: Yoko Ono – "Sky TV for Washington", 1966/2014
Closed-circuit video installation
Dimensions variable
Joseph H. Hirshhorn Purchase Fund, 2016
Fotocredits: William Andrews. Hirshhorn Museum and Sculpture Garden.