Diese Veranstaltung hat bereits stattgefunden.
The Fragility of Sounds Concert Night
30. Juni 2021 @ 19:00

-

22:00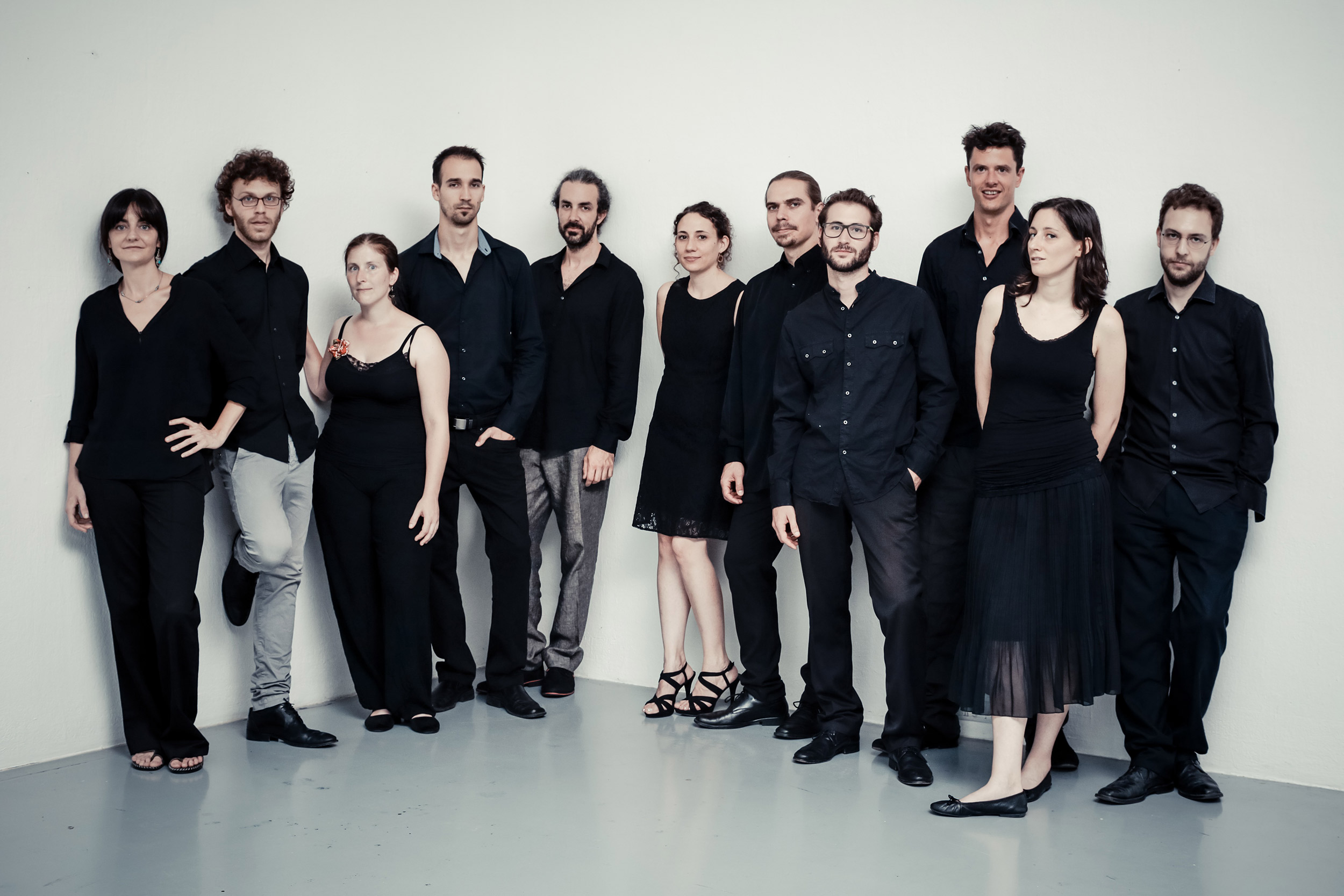 Musiktheater auf den Bühnen der Innenwelt
mit Séverine Ballon, Pia Palme und dem Ensemble Schallfeld
Lorenzo Derinni, Violine
Francesca Piccioni, Viola
Myriam Garcia Fidalgo, Violoncello
Margarethe Maierhofer-Lischka, Kontrabass
Séverine Ballon, Violoncello
Pia Palme, Bassblockflöte
Nach dem Konzert gibt es ein Gespräch mit den Künstler!nnen, moderiert von der Theaterwissenschafterin Dr. Irene Lehmann.
Eintritt gegen freie Spende
An diesem Abend spielt die Cellistin und Komponistin Séverine Ballon gemeinsam mit dem Ensemble Schallfeld die Uraufführung ihres Stücks 'Au travers des paupières closes'. Zu hören sind weitere Arbeiten von Séverine Ballon und ein neues Stück der Komponistin und Performerin Pia Palme. Beide Künstlerinnen setzen in ihrer Musik gern innere Welten in Szene. Aus der Position der komponierenden Musikerin – oder musizierenden Komponistin – heraus verbinden Ballon und Palme individuelle Klangräume mit der Außenwelt. So entstehen auf einzigartige Weise Interferenzen und Resonanzen des Persönlichen mit der Umgebung: ein theatrales Ökosystem wird hörbar.
Dieses Konzert schließt eine Reihe von Aufführungen ab, die seit 2019 laufend – real oder online – im Auftrag des umfassenden künstlerischen Forschungsprojektes 'On the Fragility of Sounds' stattgefunden haben. Die Komponistin Pia Palme untersuchte mit der Musikologin Christina Lessiak und der Theaterwissenschafterin Irene Lehmann heutiges Musiktheater im weitesten Sinn; sie wurden dabei weltweit unterstützt von Künstler!nnen und Wissenschafter!nnen, Ensembles und kulturellen Institutionen.

Das Forschungsprojekt 'On the Fragility of Sounds' (2019 – 2021) ist an der KUG Kunstuniversität Graz, Zentrum für Genderforschung | FWF PEEK AR537 verankert. Gefördert vom FWF Austrian Science Fund, der Marian-Stegmann Foundation und vom Land Steiermark.
Foto: Schallfeld, ©Wolfgang-Silveri