Diese Veranstaltung hat bereits stattgefunden.
Ein super Nachmittag: The Making of "SPIEL MIT", dem feministischen Liederbuch
21. Mai 2022 @ 16:00

-

18:00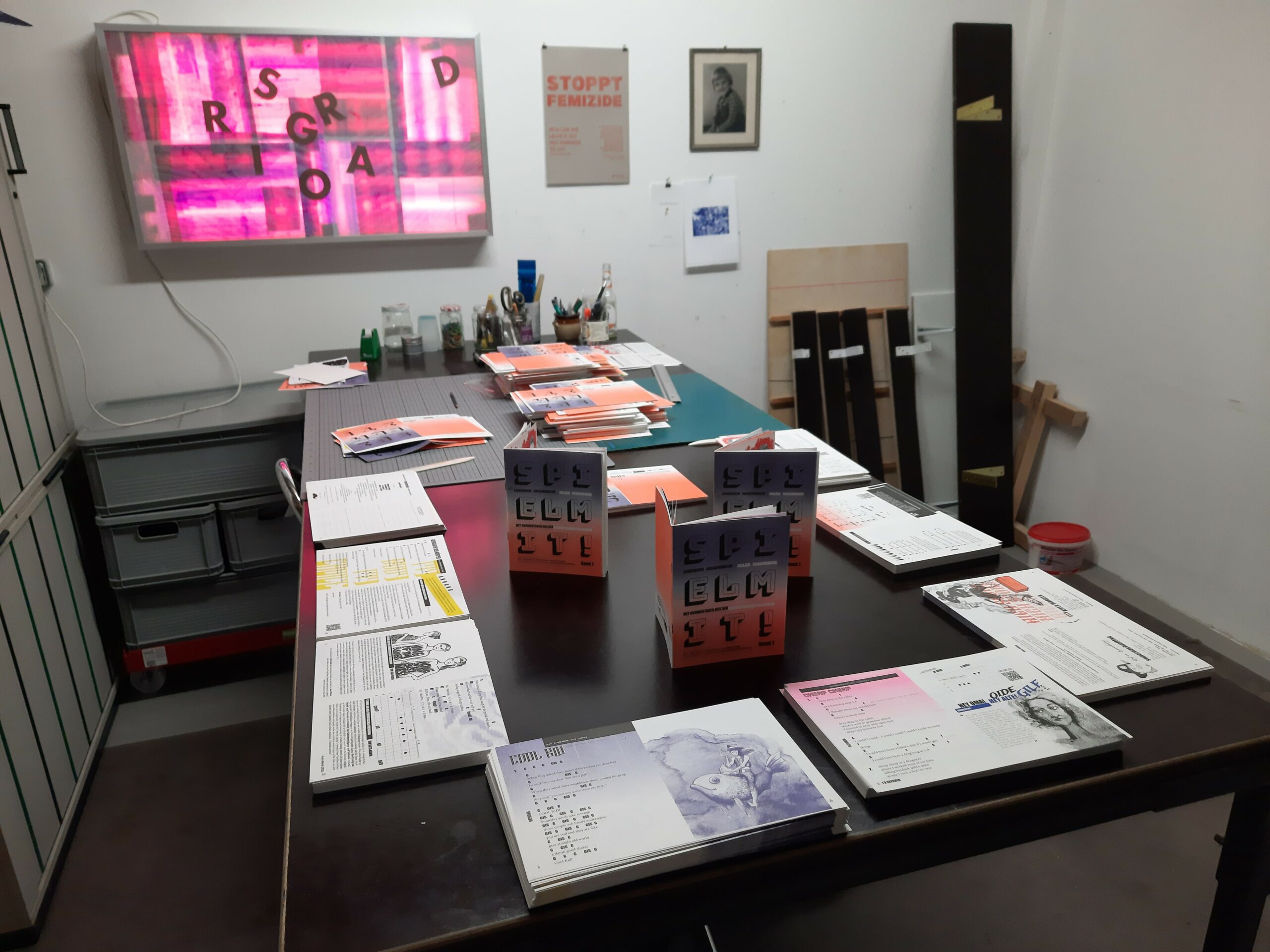 In den letzten beiden Jahren haben Sol Haring und Christian Punzengruber an einem femistischen Liederbuch ausgewählter Grazer Frauendbands gearbeitet. Angelegt als Teil einer längeren Reihe featured es Lieder der Bands supernachmittag, haring & the trouts, Killa Marilla und Lonesome Hot Dudes.
Das Buch beinhaltet die Gitarrengriffe jeder Nummer, es werden Bezüge zu feministischen Diskursen (Daniela Jauk, Anita Mörth, Sol Haring) hergestellt und ein QR Code führt zu den Aufnahmen der Lieder im Internet.

Am 21. Mai von 16h-18h gibt es erste Einblicke in den Entstehungsprozess. Arbeitsschritte und feministischer Kontext werden erläutert und diskutiert. Zudem gibt es eine Führung durch die Druckerei Risograd. Durch den super Nachmittag führen Sol Haring, Anita Mörth und Christian Punzengruber.
SPIEL MIT! Liederbuch ausgewählter Grazer Frauenbands mit Kommentaren aus der feministischen Forschung. Band 1.
Herausgegeben von Sol Haring & Christian Punzengruber
In Kooperation mit dem Grrrls Kulturverein
Layout: Hanna Gerhardt
Druck: Kollektiv Risograd