Diese Veranstaltung hat bereits stattgefunden.
Zu Gast: TO ANOTHER VIEW – artfully recycled
24. Oktober 2020 @ 14:00

-

1. November 2020 @ 18:00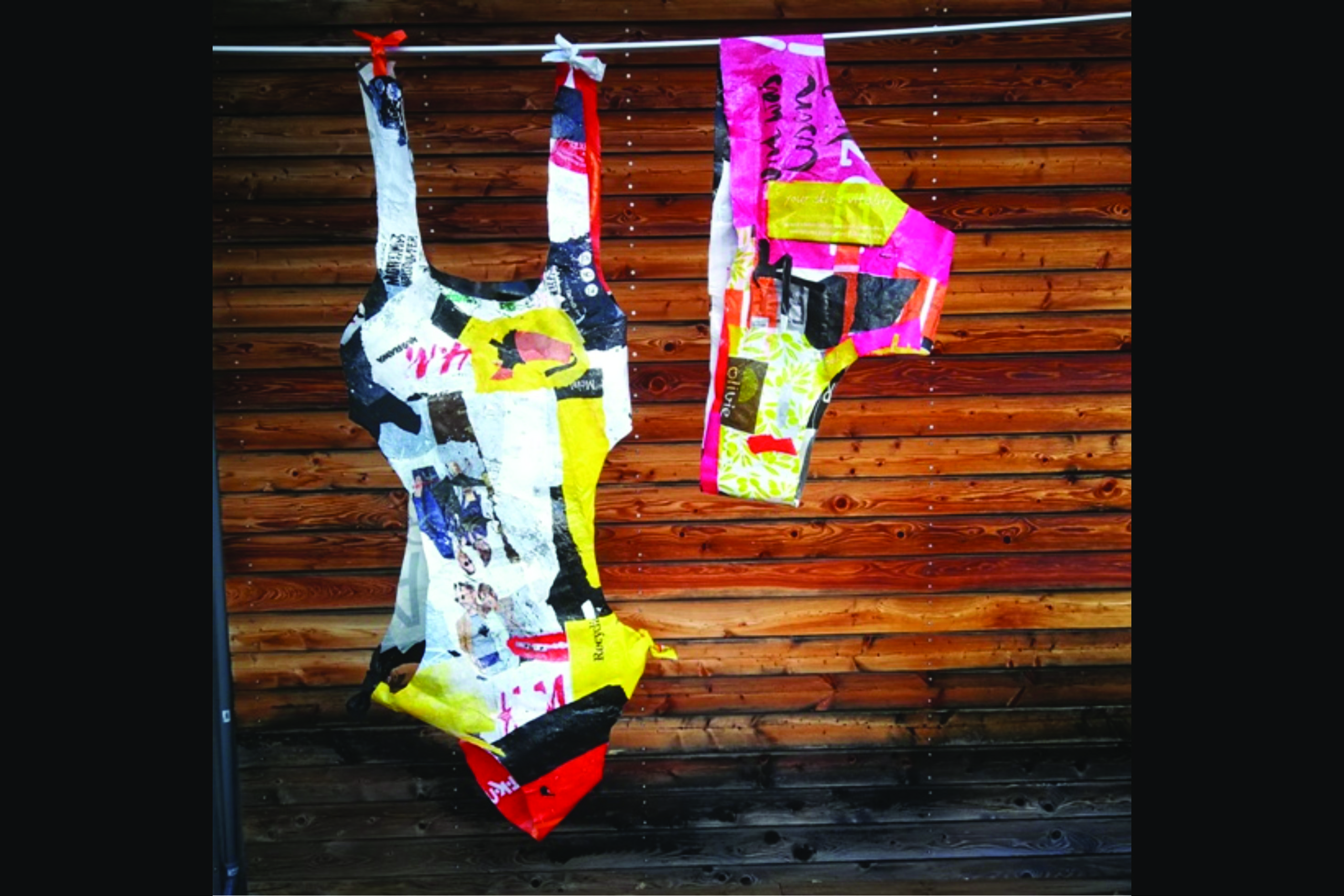 Zu Gast im Schaumbad: arTTension und BVBK
TO ANOTHER VIEW – artfully recycled
Ausstellung im Kulturjahr 2020
Liegt die Zukunft – im Müll? Während wir durch die Corona-Krise lavieren, macht die Umwelt-Krise keine Pause. Weltweit wachsen Müllberge auch im Lockdown weiter und die Büchse der Pandora steht weit offen. Die Flut an weggeworfenen Einwegverpackungen bildet den Ausgangspunkt zur Ausstellung TO ANOTHER VIEW – artfully recycled.
Müll zu sammeln und ihn zur Kunst zu machen ist kraftvoller Ausdruck, der auf die Problematik unserer Wegwerfgesellschaft direkten Bezug nimmt. Die fragile ökologische Situation, verursacht durch Klimawandel
und Zerstörung der Umwelt, wird über eine künstlerische Auseinandersetzung anschaulich gemacht, denn
Ziel ist die
Sensibilisierung der Öffentlichkeit. Das Sammeln und Trennen von Abfall ist ein unumgänglicher Beitrag zur Verbesserung der Situation und massive Veränderungen im Konsumverhalten sind zukünftig notwendig.
Im Rahmen des Kulturjahres 2020 der Stadt Graz ist die Ausstellung TO ANOTHER VIEW – artfully recycled ein Teil des internationalen Gemeinschaftsprojekts "strange views" von arTTension (Kunstraum/Atelier/Aktionskunst), der BVBK (
Berufsvereinigung Bildender Künstler*innen Österreichs, Sektion Steiermark) und SULUV (Association of Artists of Vojvodina), in dem Künstler*innen aus Novi Sad ihre Werke in Form von "manual instructions" übersandten. Vor Ort wurden sie von Künstler*innen der BVBK realisiert und sind nun im Schaumbad zu sehen. Ebenso verschickten die Künstler*innen aus der Steiermark ihre eigenen Anleitungen nach Serbien, wo die von den dort ansässigen Künstler*innen umgesetzten Arbeiten noch diesen November in der Galerie SULUV in Novi Sad präsentiert werden. Dieser Transfer hat sich in Zeiten von Corona als ideales Vehikel zur Fortführung des künstlerischen Dialogs erwiesen und basiert auf Gegenseitigkeit.
Beteiligte Künstler und Künstlerinnen:
Marija Jevtic Dajic | Irene Daxböck-Rigoir | Milica Denkovic | Milica Dukic | Barbara Hammer | Ernst Hermann | Tijana Holpert | Gerti Hopf | Christine Kertz | Martha Kis Butterer | Irena Kovač | Angelica Kugler-Bampi | Heide Lamperter | Edith Lechner | Edda Lentsch | Anne Lückl | Lazar Markovic | Gini Neffe | Armin W. Nimra-Ruckerbauer | Miroslava Rakovic | Michael Raimann | Marlene Schaumberger | Ulrike Schuster | Inge Stornig | Edeltrud Taschner | Hiltraud Todor & Grazer Malweiber | Michaela Unterlechner | Tamara Vajs | Dušan Vuletić
Kuratorin: Dr. Mag. Ulrike Schuster
Dauer der Ausstellung: 24.10 bis 1.11.
Öffnungszeiten: Dienstag – Sonntag von 14:00 bis 18:00 Uhr
Freitag 30.10. um 16:00 Uhr: Art Snack – Ausstellungsrundgang und Gespräche mit den beteiligten Künstler*innen und Kuratorin Dr. Mag. Ulrike Schuster
Fotos: Dusan Vuletic, Edeltrud Taschner, Ernst Herrmann, Peter Purger